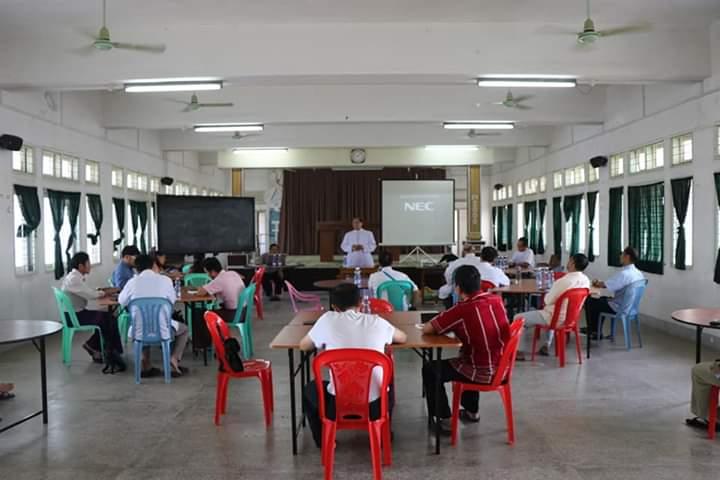 The Diocese of Pathein in Myanmar has formed a COVID-19 response team during a meeting at the St. Peter's compound of Pathein in Ayeyarwady Region on April 4.
"Priests and shepherds should find possible ways and means to reach out to the faithful so that they may not be psychologically and mentally lonely," said Bishop John Hsane Hgyi of Pathein.
The prelate led the formation of the team composed of units in charge of leading the campaign and those who will take charge of coordination and implementation.
Bishop John will personally lead the supervision of the Diocesan COVID-19 response team while coordination unit will be led by Father Henry Eikhlein, director of the Diocesan Socio-Pastoral Program.
"You yourselves should think of ways and means of opportunities that can be taken," Bishop John told members of the team.
The Catholic Bishops' Conference of Myanmar has earlier issued guidelines how to help those most affected by the new coronavirus pandemic.
The Diocese of Pathein is planning to provide one of the buildings in the Minor Seminary of the Sacred Heart of Jesus in Mayanchaung for the regional government to use as quarantine facility. - Raymond Kyaw Aung