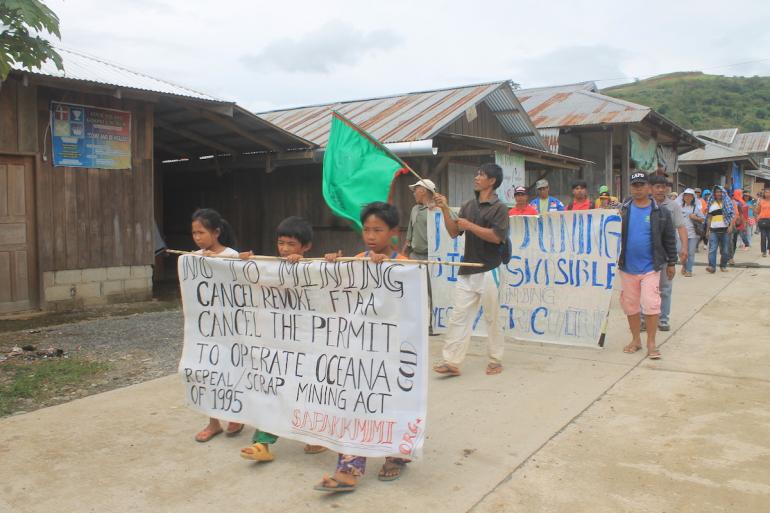 (LiCAS.news) A Catholic diocese in the northern Philippines expressed strong opposition to continuing operations of an Australian mining company in the province of Nueva Vizcaya, 270 kilometers northeast of Manila.
The Bayombong Diocese made a manifestation during a congressional inquiry last week into alleged violations committed by OceanaGold Corp, an Australian mid-size miner of gold and copper.
Father Vicente Tiam of the diocese's Ecology ministry said the Church remains firm with its call to close the mine, adding that stakeholders should look at the issue in the context of climate change.
"This is clear in the pope's encyclical about the environment and taking care of our common home," said the priest.
 
He pointed out that mining operations result in the destruction of the environment. "Our environment is very fragile, that's why we should take care of it," said Father Tiam.
The congressional inquiry looked into OceanaGold's application for the renewal of its mining rights, known as Financial or Technical Assistance Agreement, for another 25 years.
Read full story at LiCAS.news