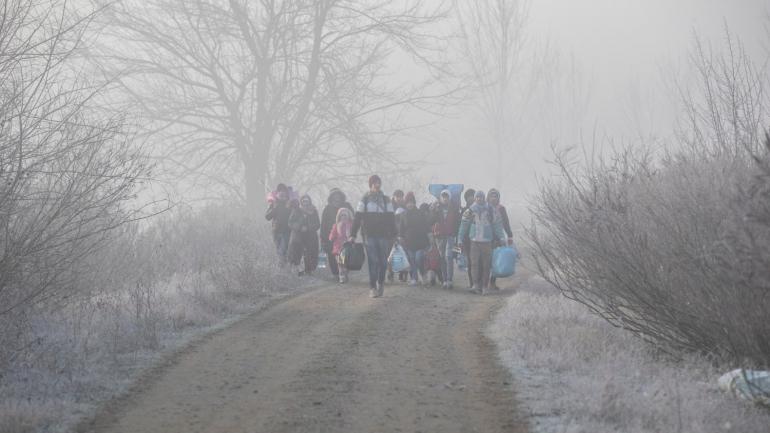 Pope Francis on Sunday expressed his sorrow for the plight of refugees and migrants fleeing war and asked the faithful to pray for them.
"I am saddened by the news of so many displaced people, so many men, women and children who are discarded by war," he said during the Angelus in St. Peter's Square.
He said his thoughts go to the hundreds of thousands of migrants seeking refuge and help throughout the world, and noting that there is much in the news about them in these days, the Pope said: "Let us pray for them."
Pope Francis' appeal for prayers comes as hundreds of migrants are reportedly headed through permeable borders to Greece from Turkey, and thousands more are gathered on the Turkish side seeking entry after Ankara relaxed curbs on their movement.
At least 500 people had arrived by sea on three Greek islands close to the Turkish coast within a few hours on Sunday morning.
Read full story in Vatican News