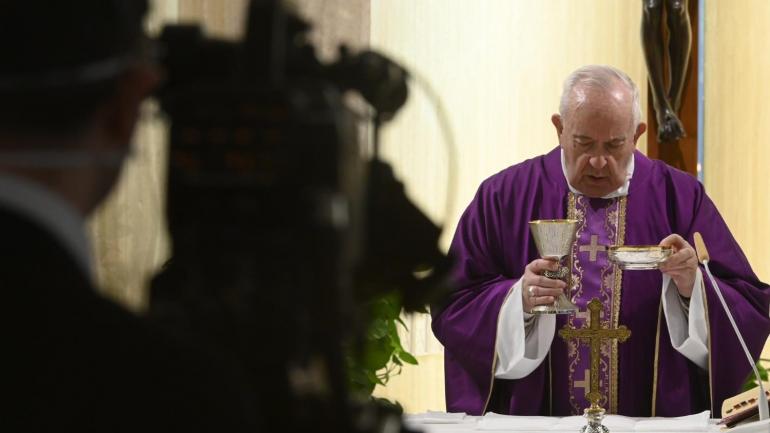 Pope Francis prayed for all those who work in the media, "who work to communicate," during his daily Mass at the Casa Santa Marta in the Vatican.
The pontiff reflected on the importance of Christian discipleship, which means remaining in the Lord.
He said those in the media work "so that people are not so isolated; for the education of children, to help us to bear this time of isolation."
In his homily, the Holy Father focused on the struggle between Jesus and the Doctors of the Law over His identity. 
Jesus, he said, ultimately backs them into a corner, and they resort to insults and blasphemy.
But for those who believe in Him, Jesus says, "If you remain in my Word you will indeed be my disciples" (Jn 8:31). 
Details of the story at Vatican News