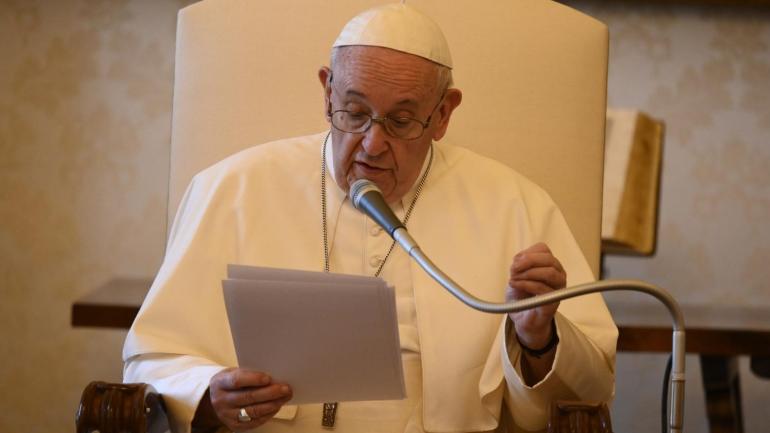 Resuming his weekly general audience, Pope Francis reminded that the Christian virtues of faith, hope, and charity enable us to heal the physical, social and spiritual infirmities of our times, such as those revealed by the pandemic.
In a catechesis live-streamed from the Apostolic Library on Wednesday morning, Pope Francis assured Christians that despite the pandemic, God's Kingdom of healing and of salvation is present, as Jesus assures us in Luke's Gospel.
He said the kingdom of justice and peace, manifested through works of charity, increases and strengthens faith.
Through faith, hope and charity, the Holy Spirit not only heals us but also make us healers, said the pope.
These virtues "open us to new horizons, even while we are navigating the difficult waters of our time," he added.
He said a renewed contact with the "Gospel of faith, of hope and of love" will enable people "to transform the roots of our physical infirmity and the destructive practices that separate us from each other, threatening the human family and our planet."
The Holy Father noted that Jesus "heals not only the physical evil but the entire person" and by restoring "the person back to the community, He liberates the person from isolation."
The Holy Father reminded Christians that as disciples of Jesus, the doctor of souls and bodies, they too are called to continue "His work of healing and salvation" in a physical, social and spiritual sense.
He invited Christians in the coming weeks to reflect with him on the pressing questions that the pandemic has revealed, especially the social ills. 
During the audience, the Holy Father also expressed his closeness with the victims and their families hit by the devastating gas explosion in the Lebanese capital, Beirut, on Tuesday.