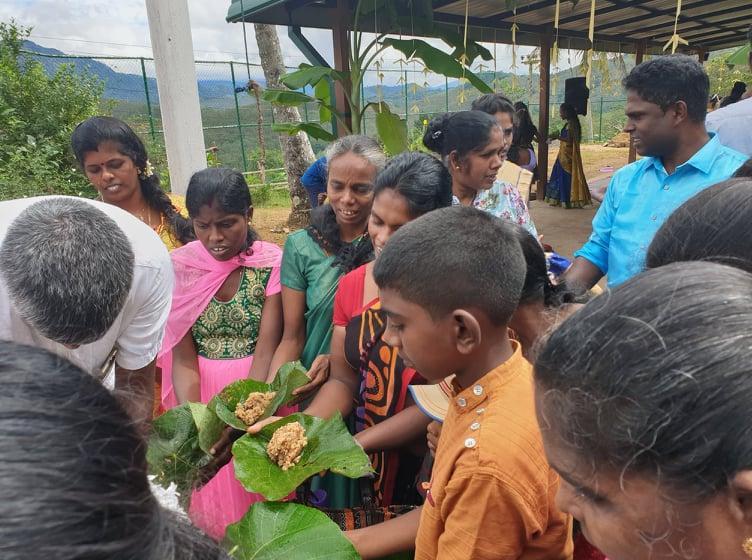 Tamil Catholics and Hindus in Sri Lanka recently held a joint celebration of the Thai Pongal, a traditional Tamil cultural festival dedicated to the harvest and the sun.
It is observed by farmers who depend on nature for an abundant harvest of rice.
In the Diocese of Ratnapura, Tamil Catholics gathered at the parish residence to celebrate the occasion with Tamil Hindus.
"Just as everyone gathered today to celebrate this Pongal, so you should live together for the rest of the year," said parish priest Amila Jeevantha.
"Just as Tamil Hindus are grateful for the sun, cow, and nature, so for us Christians, Jesus is our sun, our nature," said the priest.
"Our God is the only power on which we must depend. Hence our special thanks, and sacrifice to God," he added.
The priest said he went to a nearby temple with Catholic families and participated in almsgiving with Hindu leaders.
"Hindus had prepared food to distribute among the elders to celebrate their Pongal. We also attended that event," said Father Jeevantha.
Father Lakshman Peiris, a Jesuit priest, told AsiaNews that every year Catholics "share love" with Hindu Tamils. 
"Many Tamil families live around our Jesuit home; many of them are Catholic and come for Tamil Mass in our chapel," he said.
"Thai Pongal is a Tamil cultural festival. We must appreciate and support Tamil cultural values. That is why every year we celebrate Thai Pongal in our Jesuit home." - Asia News