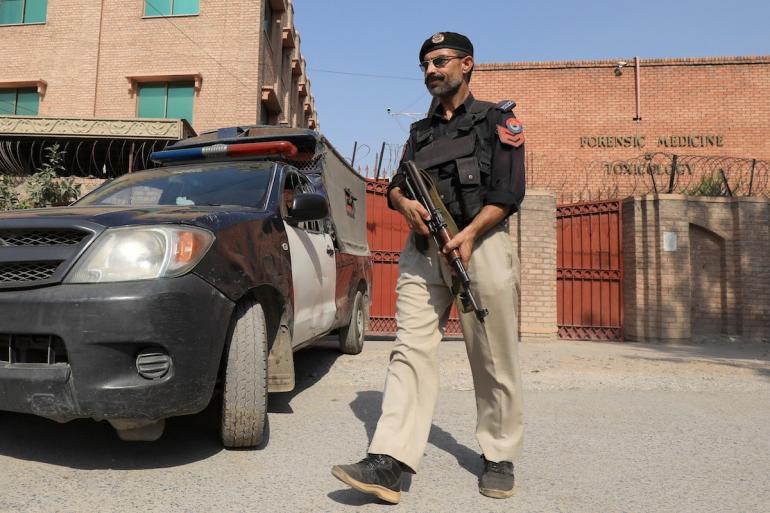 The US State Department has called on Pakistan to reform its blasphemy laws following the killing of an American citizen inside a courtroom in the Pakistani city of Peshawar.
Pakistan's blasphemy laws have long been the target of fierce criticism from international human rights groups, which have demanded their repeal.
Human Rights Watch has reported that the laws "provide a pretext for violence against religious minorities, as well as arbitrary arrests and prosecution."
The US State Department condemned the killing last week of Tahir Naseem, 57, of Illinois, who was on trial in Pakistan for allegedly claiming to be a prophet.
"We urge Pakistan to take immediate action and pursue reforms that will prevent such a shameful tragedy from happening again," said the US State Department post on Twitter.
State Department spokesman Cale Brown said the United States had worked with Naseem's family since his detention in 2018.
He said the department has earlier alerted senior Pakistani officials to Naseem's case "to prevent the type of shameful tragedy that eventually occurred." - LiCAS.news