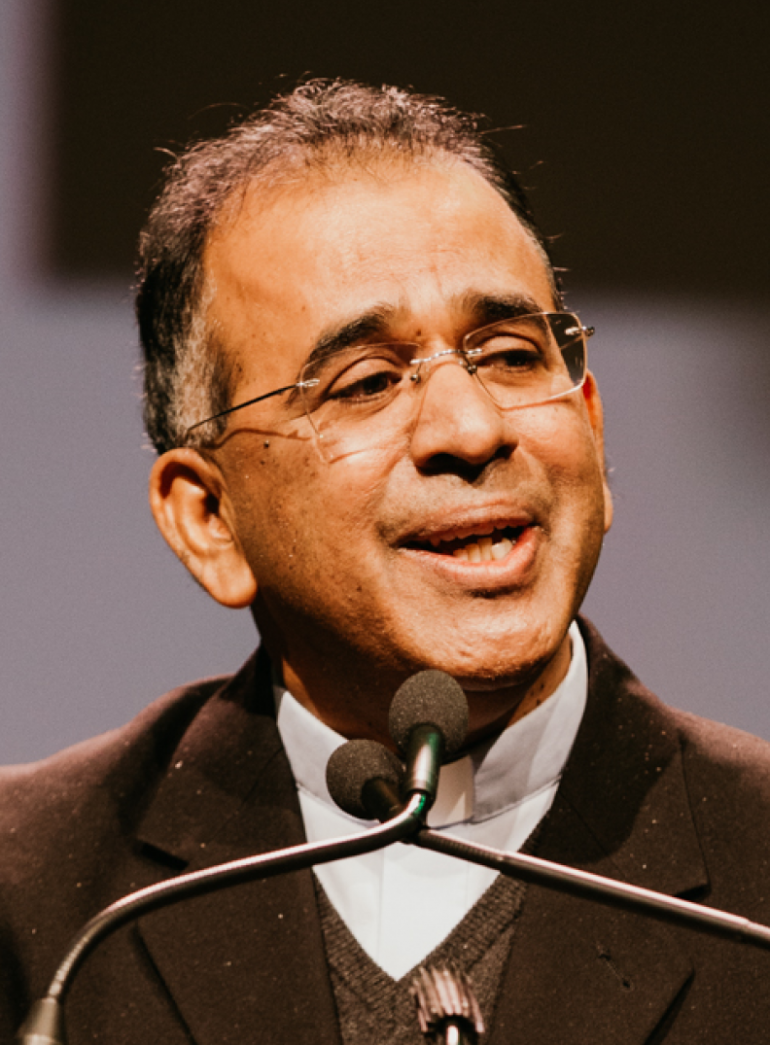 An Indian priest, among others, is one of the speakers at the 8th Parliament of the World's Religions to be held virtually, October 16-18.
Salesian Father Joshtram Isaac Kureetadam is Pope Francis' climate change desk coordinator of Ecology and Creation at the Vatican Dicastery for Promoting Integral Human Development.
He had also addressed the 2018 Parliament as part of the Climate Action Assembly in Toronto, Canada.
The priest is the chair of Philosophy of Science and director of the Institute of Social and Political Sciences at the Salesian Pontifical University in Rome.
Besides, Cardinal Peter Kodwo Appiah Turkson, President of the Pontifical Council for Justice and Peace, Vatican, is another speaker.
More than 100 luminaries, artists, academics, activists, including faith and religious leaders from Asia and other continents, are scheduled to speak at the global meet organized by thousands of interfaith movements.  
Some of the speakers include Dalai Lama (Tibet), Vandana Shiva (India), Rabbi David Rosen KSG CBE (Israel), Shirin Edadi (Iran), Atmarpit Nemiji (India), and Yangjin Lamu (China).
The theme of the conference is "Opening our Hearts to the World: Compassion in Action."
For the first time, the meet will take place online due to the Covid-19 pandemic.
Amid the pandemic, the Parliament serves as a convener of the interfaith movement and continues to work together for a worldwide community that embraces love, compassion, justice, and peace during the ongoing global health crisis, said a communiqué.
The 2021 Parliament brings people of diverse faith and spirituality together to promote a better world. It celebrates the enduring spirit and work of religious and spiritual communities striving toward a more just, peaceful, and sustainable world.
The program will be hosted in Central US time, coinciding with the location of the Parliament headquarters in Chicago, but provide offerings for time zones around the world.
The meet will feature programs, presentations and religious observances, including virtual tours of sacred places from all around the globe.
The first Parliament of the World's Religions in 1893, hosted in Chicago, brought together people of faith from around the world, paving the way for the birth of the modern interfaith movement. That was the ground-breaking interreligious dialogue among Eastern and Western religious leaders fostering understanding, cooperation, and social harmony.
Since 1893, seven more Parliaments have been hosted in the United States, South Africa, Spain, Canada and Australia, attended by tens of thousands of people worldwide.