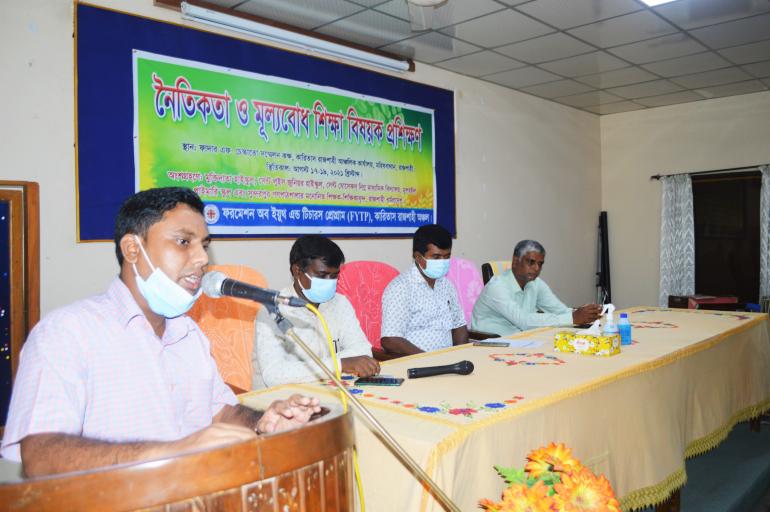 Caritas Bangladesh, the social action arm of the Catholic Church in the country, held a training seminar for teachers on ethics and morals in Caritas's Rajshahi regional office on August 18 and 19.
The seminar was attended by 25 teachers from five schools.
Sukleash G. Costa, Caritas regional director, said many teachers think that the responsibilities over the children mainly lie on the parents at home.
"When soil is handed to the potter, different types of beautiful pots are made. When iron is brought to the blacksmith, a knife, a hammer, a sickle is made," said Costa. 
"The transformation of the clay and the iron is the same as the transformation of children in the hands of teachers," he said.
Rafiqul Islam, a high school teacher, said he learned a lot from the training seminar, especially in the different ways of teaching ethics, values, and morals to students.
He said more education seminars should be done in the future.
"Thanks to Caritas for organizing such a beautiful education seminar," said Sister Suchitra Gomez who also teaches in a private school.
"I realized that there's a lot more to learn," she said.
The training seminar was organized by Caritas's Formation of Youth and Teacher Program. – Nikhil Gomez / RVA News