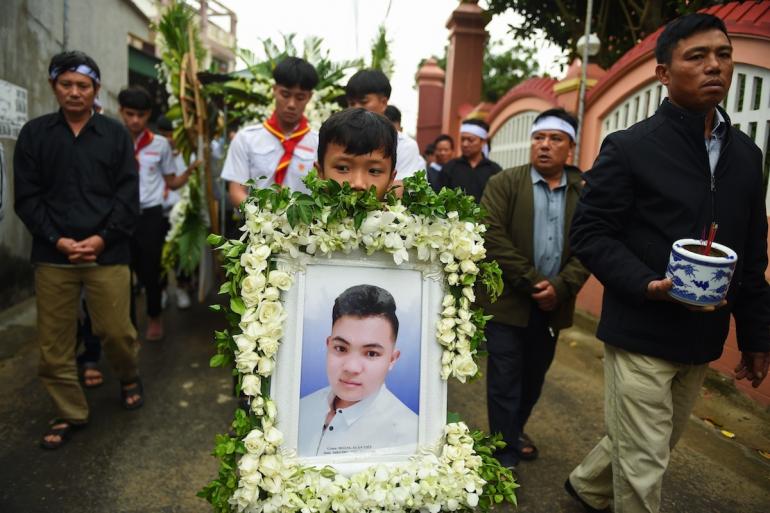 Caritas Internationalis, the Catholic Church's social service organization, called on governments around the world to provide safety nets against human trafficking amidst the coronavirus pandemic.
The confederation noted that the global pandemic has forced nations to focus attention on health but "not sufficient attention" on people who are exposed to trafficking.
The organization made the statement in time of the observance of World Day Against Trafficking in Persons on July 30.
"Focused attention to the pandemic must not prevent us from taking care of the people most vulnerable to trafficking and exploitation," said Aloysius John of Caritas Internationalis.
Together with COATNET, a network of 46 Christian organizations, Caritas urged governments to provide victims of human trafficking "access to justice and to basic services."
"Victims of human trafficking need immediate attention," said John as he called on states "to put in place urgent and targeted measures to support workers in informal sectors."
"We also call institutions and civil society organizations to protect children from abuse and exploitation, also through the internet and new media," he said.
With its 162 member Caritas organizations, the Catholic confederation urged everyone "to be vigilant and to denounce cases of human trafficking and exploitation."
In a statement, Caritas Internationalis noted that the global health crisis has several socio-economic effects that contribute to aggravating the phenomenon of human trafficking and exploitation.
The International Labor Organization estimated that 40.3 million people are in modern slavery, including nearly 25 million in forced labor, and 15.4 million in forced marriage.
The organization noted that one in four victims of modern slavery is a child.
Out of the 24.9 million people who are suffering because of forced labor, 16 million are exploited in the private sector such as domestic work, construction, or agriculture.
There are 4.8 million persons in forced sexual exploitation and 4 million persons in forced labor imposed by state authorities, according to ILO.
Some 99 percent of victims in the commercial sex industry are women and girls. - LiCAS.news