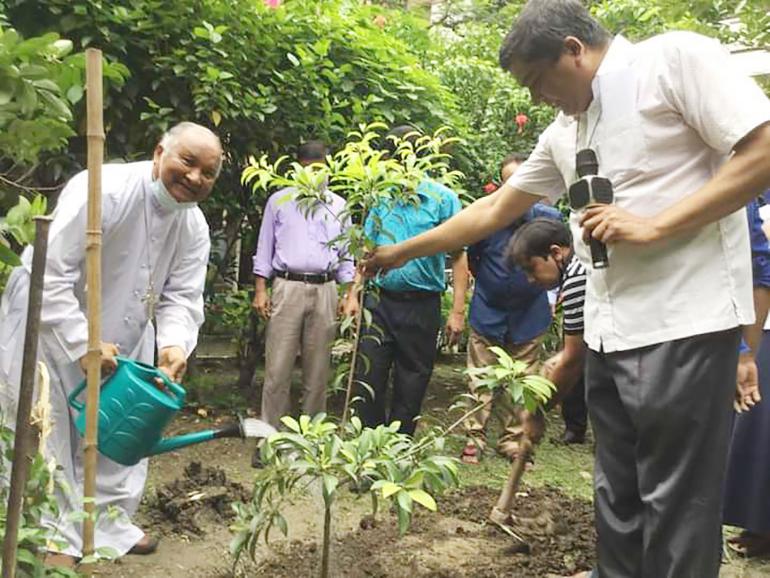 The Catholic Church in Bangladesh launched the observance of the "Season of Creation" in the Caritas compound in Dhaka on Monday, August 31.
From September 1 to October 4, Christians around the world will observe the "Season of Creation" with the theme "The Hope of a Jubilee Time for the Earth and the Poor."
It is a liturgical memorial of Saint Francis of Assisi, patron of ecology.
In 2015, Pope Francis designated September 1 as a "World Day of Prayer for Care of Creation" for the global Church.
In Bangladesh, Father Liton Gomes, executive secretary of the Episcopal Commission for Justice and Peace, reiterated the call of the Holy Father "to unite, to dialogue, and spread the Good News of Creation."
Meanwhile, Father Bulbul A. Reberio, director of the Christian Communication Centre in Dhaka, encouraged participants of the event to plant trees, help in the proper management of waste, and "preserve the environment."
Bishop Gervas Rozario, president of Caritas Bangladesh, urged the faithful to create a "clean and green environment" and to deepen "our love to take action to care for our common home."
The church leaders planted three local fruit trees inside the campus in a symbolic gesture of solidarity for the global observance of the season. - Nikhil Gomes/RVA News