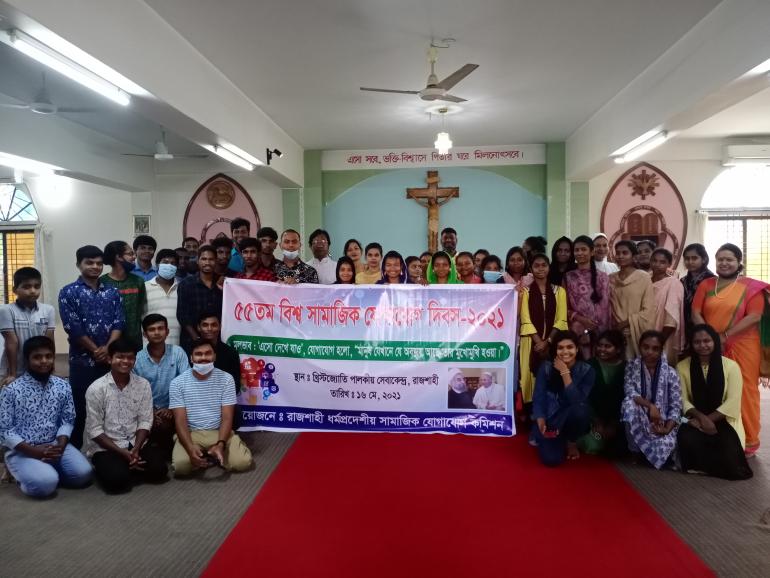 A Catholic bishop in Bangladesh called for stories "that help build people's lives" as the country's Rajshahi diocese marked World Communications Day on Sunday.
"Let our media workers search for truth and let that truth be a story of our human life and that story will help to build people's lives," said Bishop Gervas Rozario in his message for the occasion.
The prelate noted that "there are many journalists who write false stories with the help of lies, which are detrimental to human life."
"Let us eliminate lies and become news workers to spread the truth and let us become a true news worker," he said.
Father Sunil Daniel Rozario, director for radio of the diocese's social communications ministry, reminded everyone that "we are men of communication."
He said everyone should "communicate with one another," adding that the Holy Father "also encouraged us to be a man of communication."
"We all are called to be a messenger of the Good News," said the priest.
Father Bablu Corraya said social communication is very important for everyone, especially for the Church, to preach the Good News. 
"We all have received this responsibility through our baptism," he said. "So, let us express our thoughts, ideas, and what is happening in our society and build a digital community in our diocese," said the priest. - Nikhil Gomez/RVA News