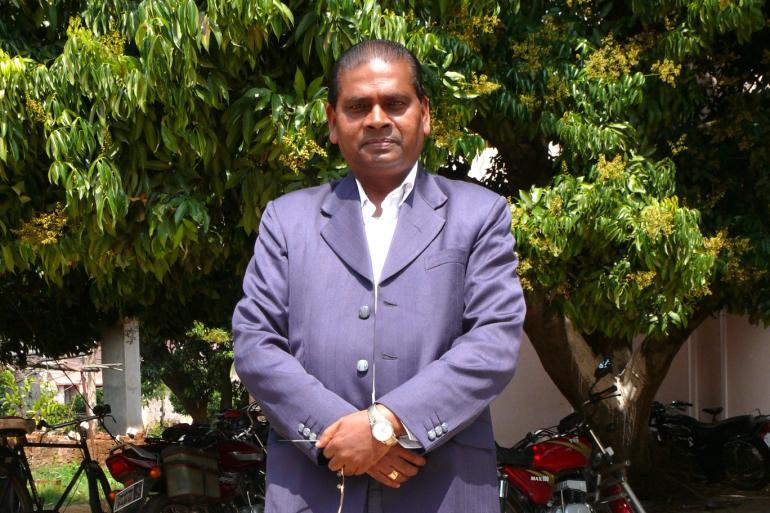 Bishop Paul Alois Lakra of Gumla diocese in the eastern Indian state of Jharkhand died on Tuesday, June 15. He was 65.
The prelate was undergoing COVID-19 treatment at Orchid Medical Centre in Ranchi when he died.
Funeral rites will be held on Wednesday, June 16, at St. Patrick Cathedral in Gumla at 10 o'clock in the morning with Archbishop Felix Toppo, SJ, of Ranchi presiding.
Bishop Lakra was born on July 11, 1955, in the village of Naditoli, Diocese of Gumla.
He attended St. Patrick's School in Gumla and then St. Ignatius High School followed by an Intermediate Arts Course at Kartick Oraon College.
In 1976, he entered St. Albert's College major seminary Ranchi and obtained Bachelor of Arts in 1980 from St. Xavier's College, Ranchi. 
He then studied philosophy from 1980 to 1983 and spent pastoral year at the Apostolic School of Topna. In 1984 he moved to Morning Star College, Barrackpore, Kolkata for theological studies.
He served as a deacon in Gumla, and May 6, 1988, he was ordained a priest at the age of 32 for the Archdiocese of Ranchi.
In 1993, he was assigned to the new Diocese of Gumla.
He served as assistant priest and headmaster in Muria in the Diocese of Simdega and assistant probation master at St. Albert's College.
He studied at Urban College in Rome for his Licentiate in Biblical Theology while residing at Collegio S. Paolo Apostolo.
Pope Benedict XVI appointed him as bishop of Gumla on Jan. 28, 2006, at the age of 50. He was ordained bishop by Cardinal Telesphore Toppo on April 5, 2006. He served the Diocese of Gumla diocese for 15 years. He was a priest for 33 years and a bishop for 15 years. - Frank Krishner / RVA News