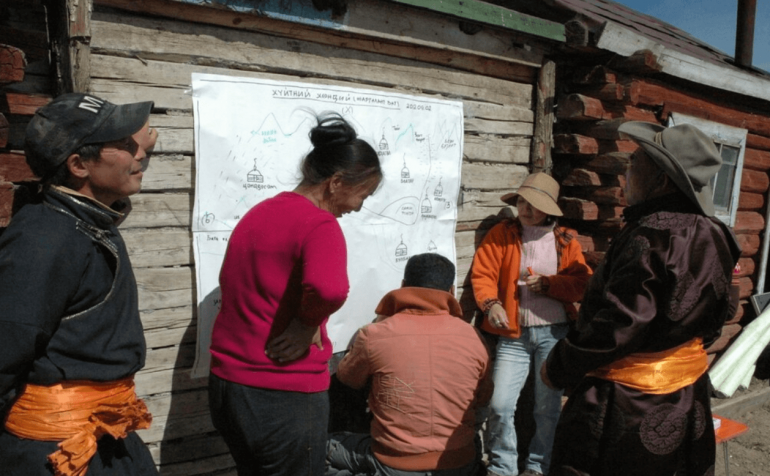 Asian bishops recommended church communication experts increase Catholic news coverage about less visible Asian countries on the media landscape.  
The recommendation is part of a final statement released by the Federation of Asian Bishops' Conferences Office of Social Communication (FABC-OSC) during the 26th Annual Bishops' Meet 2021 held on November 24 and 25.
Among the six recommendations, Asian bishops urge Catholic journalists to "focus greater attention on emerging themes pertinent to Asia such as human rights, religious freedom, migration, climate change, ethnic identities, and right to a life of dignity, peace, and development."
The theme for the Annual Bishop Meet 2021 was "Communication for All Peoples of Asia: Connecting, Networking, and Information Sharing."
Due to the Covid Pandemic, the event was held via video conference for the second consecutive year. The meeting was attended by 30 participants, including bishops, national secretaries of social communication and delegates from thirteen Asian countries.
Bishop Roberto Mallari, Chairman of the FABC-OSC, inaugurated the Bishops Meet 2021.  
Eminent resource persons spoke on the occasion: Greg Erlandson, Director & Editor in Chief, Catholic News (CNS), Andrea Tornielli, the Editorial Director, Dicastery for Communication, Vatican, and Ludwig Ring-Eifel, Chief editor KNA, Germany, Father George Plathottam sdb, Executive Secretary, Office of Social Communication FABC OSC, Nataša Govekar, head of Pastoral Communication in the Vatican Dicastery of Communication, and Michael Unland, Director, Catholic Media Council (CAMECO).
"It shall be our collective endeavor to increase news coverage about countries, regions and areas which get little visibility," said the statement released by Father George Plathottam sdb, the Executive Secretary, FABC-OSC.
Catholic news agencies and information services in Asia such as UCA News, Radio Veritas Asia, LiCAS, Asia News, Indian Catholic Matters and Matters India reported about their ministry of communication.
The statement draws the attention of Catholic communication offices and Catholic news service to strive towards speedy dissemination of Catholic perspectives on issues affecting the people of Asia.
The recommendation reaffirmed the responsibility of Catholic communicators to uphold truth and fight against fake news and unethical malpractices that counter gospel values.
Asian Bishops urged offices of Social Communication to support local churches to understand that quick dissemination of news and use of information communication technology are central to the communication ministry.
"The FABC OSC shall strive to develop in collaboration with all involved in information sharing such as news agencies and communication offices in Asia to develop a common style guide, directory and other resources that can benefit those involved in the communication ministry," the sixth recommendation stated.
The Asian bishops reaffirmed "the role of the FABC OSC as a continental service for all episcopal conferences in Asia and that of the OSCs in the member conferences in fostering collaboration and networking among the various church communication organizations, news agencies and other information providers so that together we may bear witness to the gospel precepts of authenticity, truthfulness, and honest and transparent communication."