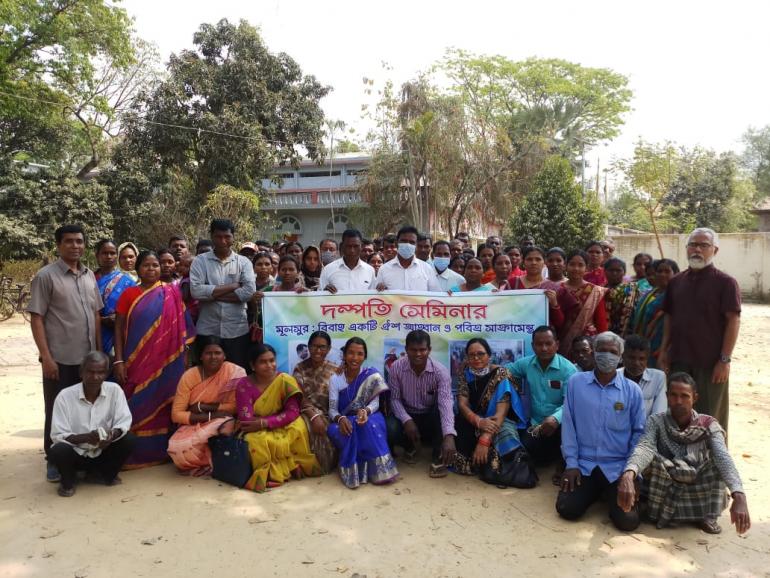 The Diocese of Rajshahi in Bangladesh organized a seminar for couples at the Sursunipara Presentation of Our Lord Church on March 19 and 20, 2021.
The seminar, which was participated by 30 couples, aimed at helping married couples understand the Sacrament of Marriage.
 
The theme of the seminar was marriage as a "divine vocation" and as a "holy sacrament."
"It's a good opportunity to join this kind of program that inspires couples to lead a holy, peaceful and joyful family," said Father Prodip Costa, convenor of the family life commission of the diocese.
"God have given this sacrament of marriage which we should honor," he told the participants. "You have to be very sincere, lovable and caring to one another," he added.
A participant shared that after 30 years of marriage, he and his wife now realize that "it's a blessing of God for us."
"Marriage is a holy sacrament and a gift from God," said Father Costa. "It's a covenant the can't be broken by any one." – Nikhil Gomez / RVA News