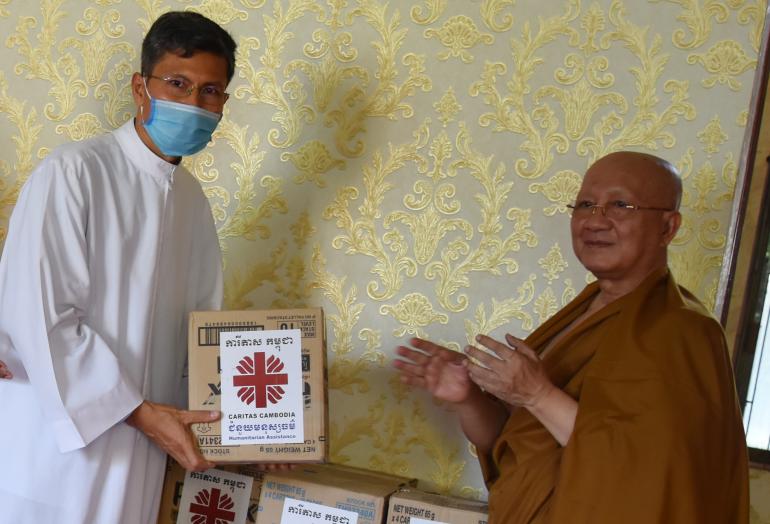 The social action arm of the Church in Cambodia turned over donations of hygiene and medical supplies to Muslim and Buddhist communities in Phnom Penh on May 18.
The donations were part of the Church's show of solidarity with other religions in the country during the coronavirus pandemic, said Father Peter Suon Hangly, vicar general of Phnom Penh.
The priest led the staff of Caritas Cambodia in handing over the donations to the leaders of Buddhist and Muslim communities in Phnom Penh.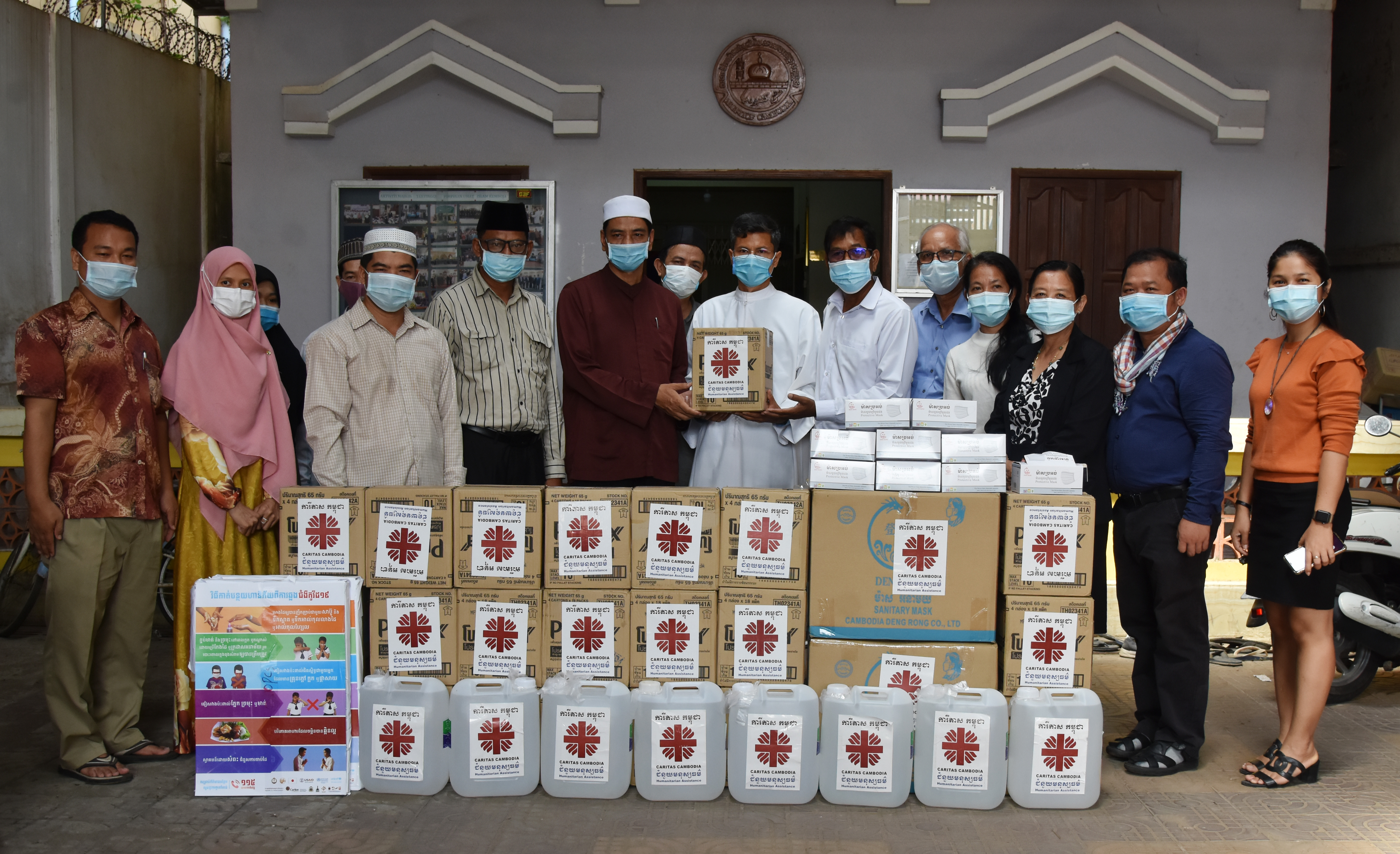 Father Peter noted that religious groups in the country have not really worked together against the pandemic. 
""This is a good opportunity to share love and faith in God," he said.
"We thank the Cambodian government for allowing us to practice our respective religions across the country. Although we are of different religions, we show solidarity to seek peace in Cambodia," said the priest.
Sim Matout, a representative of the Muslim community, expressed his gratitude to Caritas Cambodia and the Catholic Church for the visit and the donations.
Khy Sovanratana, vice rector of Preah Sihanouk Raja Buddhist University, said the donations have encouraged people to keep themselves clean and preserve the environment.
"It does not only prevent the virus from spreading, but also makes us and our families healthy," he said.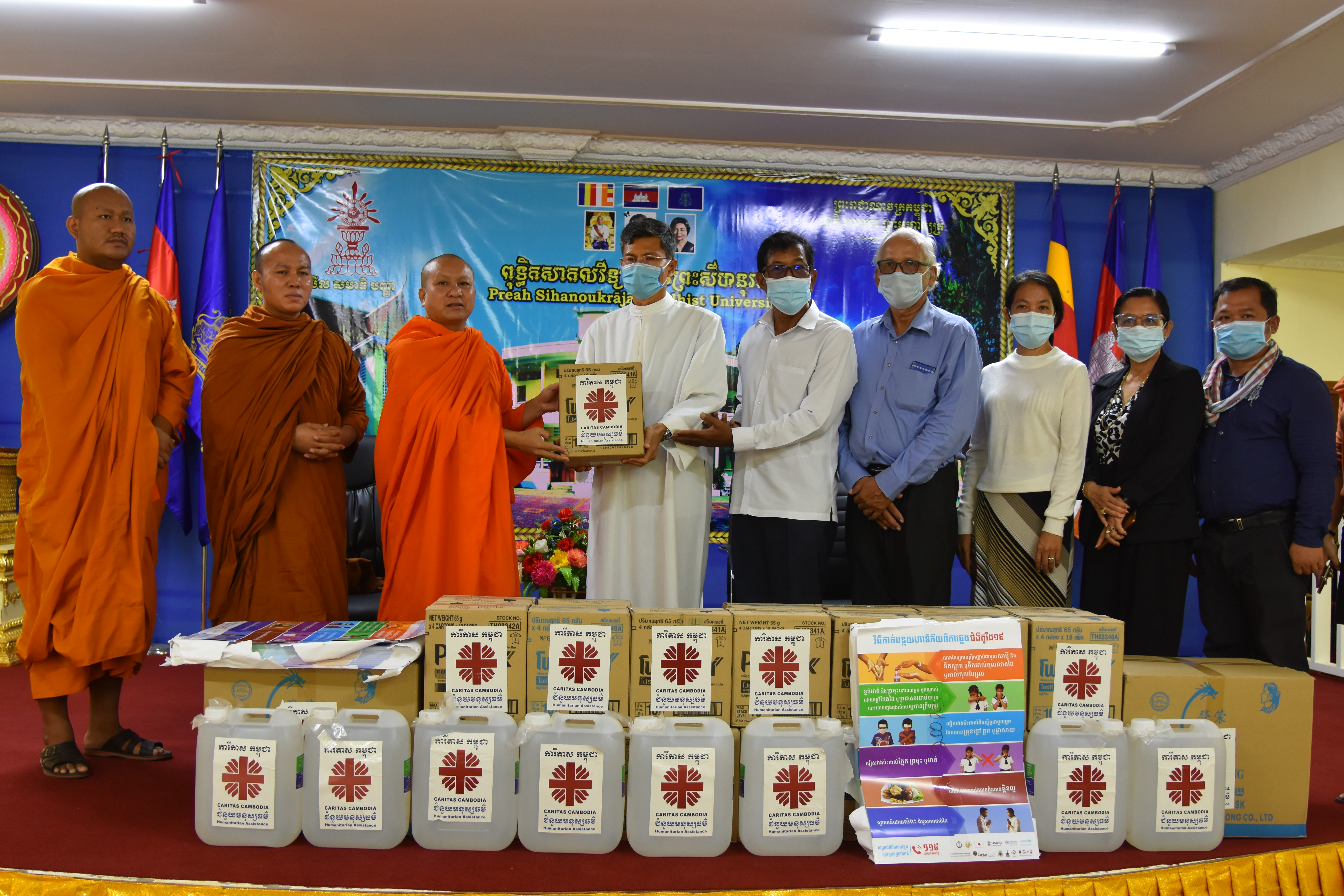 Sovanratana said Buddhists in the country are always open to inter-religious activities and work together with other religions.
Samdech Patriarch Bou Kry called on the faithful in Cambodia to always be united.
"Irrespective of what religion they belong to, we are on the same Cambodian land," he said, adding that people should always maintain cleanliness because the virus does not discriminate any religion.  
The Cambodian government has earlier ordered a stop to all religious gatherings across the country. 
Cambodia has confirmed 122 cases of COVID-19 who all recovered. - Sovanna Ly