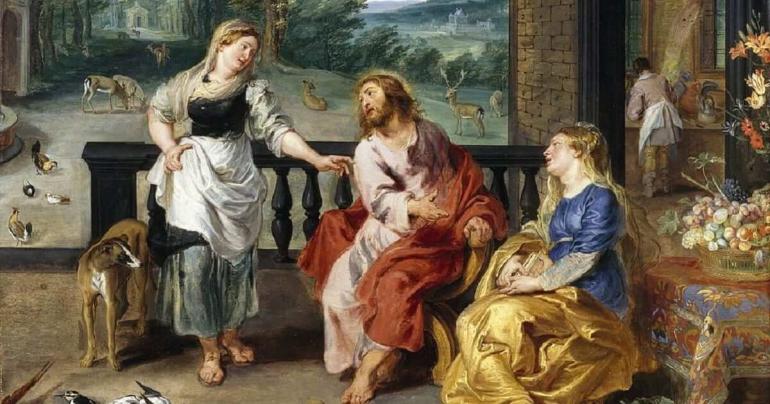 Tuesday, 27th Week in Ordinary Time
Daily Readings: Jonah 3:1-10 & Luke 10: 38 – 42
Reflection Date: October 5, 2021
Mary has chosen the better part.
Work and prayer are the two key factors that stand out in today's gospel passage, which are akin to our Christian life. If we see minutely, Jesus does not fail to appreciate the work of Martha, but he questions the attitude and choice of Martha.
What is more important than working for the Lord, as Martha does in the Gospel? It is the Lord himself.
It may seem strange, but often the greatest competitor of the Lord in our hearts is the work we do for him. Pope John Paul II had reason to tell a group of religious, "do not be so taken up by the work of the Lord that you forget the Lord of the work." Thus, Mary is praised for paying attention to the one thing necessary – the Lord Himself.
However, people who habitually give time to listening to the Lord and just being with Him in prayer are not likely to lose sight of the Lord even when they are busy doing work for him.
Let us become contemplative in action.
Joseph Cardozo SJ | Contributor