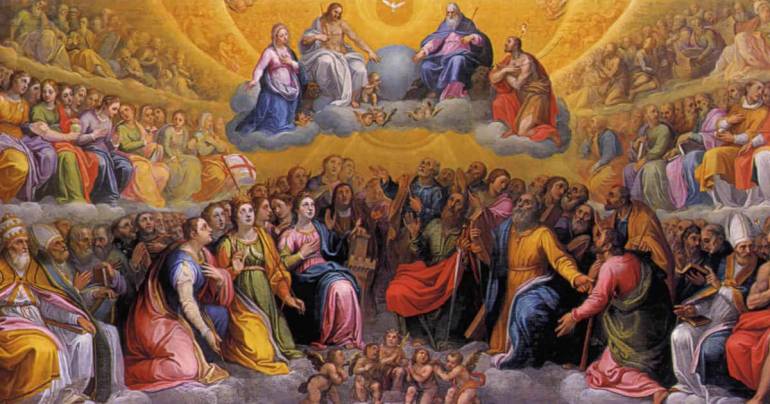 October 16, Saturday 28th Week in Ordinary Time
Romans 4:13,16-18 & Luke 12:8-12
The words of Jesus to His disciples in today's Gospel can be aptly applied to the various Saints who were very bold in their profession of faith: "I tell you, everyone, who acknowledges me before others the Son of Man will acknowledge before the angels of God…" They made all efforts to acknowledge Jesus Christ as the center of their lives despite persecutions and eventual martyrdom.
Jesus promises the Holy Spirit to the disciples who will be confronted and challenged about their faith. This Holy Spirit came to the disciples on Pentecost and has remained with the Church since then. We receive the Spirit in confirmation precisely for growth and strength in witnessing to the Lord.
Today we have to engage in a "new evangelization," which according to St. John Paul II, "is new in its methods, new in its expressions and new in its fervor."
For this new evangelization (also urged by Emeritus Pope Benedict XVI), we need the Holy Spirit. We can rely on the presence and assistance of the Spirit especially when we are confronted with the tactics of a world hostile to God.
Let us invoke the Holy Spirit now and always.