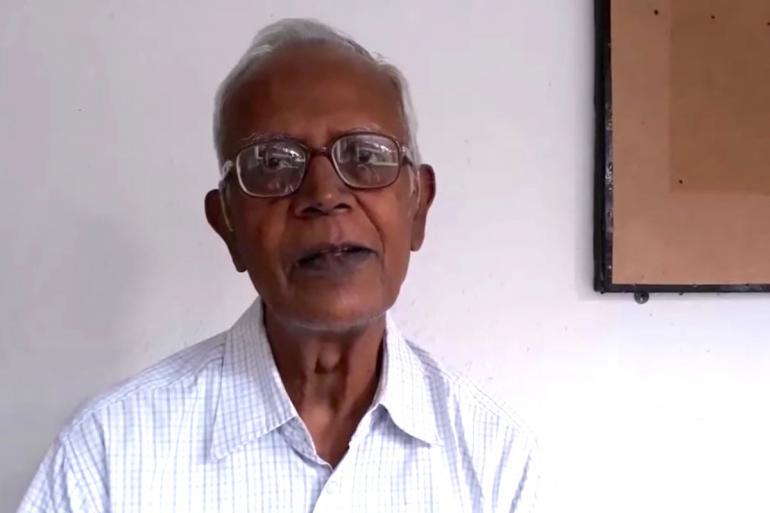 The Catholic Bishops Conference of India (CBCI) has condemned the arrest and jailing of social activist and Jesuit priest Father Stan Swamy.
The priest was arrested in Ranchi, capital of eastern Indian state of Jharkhand, on October 8 by detectives from the National Investigation Agency.
They arrested the 83-year-old over his alleged links to Maoists rebels and in connection to a 2018 incident of caste-based violence known locally as the Bhima Koregaon case. 
Father Swamy denies the allegations.
The priest was taken from his residence at the Jesuit owned Bagaicha social center and then taken to Mumbai where a special court remanded him in judicial custody until October 23. 
He is currently being held in Taloja Jail near Mumbai.
"It is difficult to comprehend the plight of an octogenarian with several morbidities, like Stan Swamy to have to undergo such difficulties during this pandemic in which even a normal healthy person would hesitate to travel or would never travel or would never travel risking one's life," said CBCI secretary general Archbishop Felix Machado.
Jharkhand's Chief Minister Hemant Soren of the regional political party Jharkhand Mukti Morcha criticized the arrest and said that all voices of dissent in India are being stubbornly crushed.
Soren said the federal BJP government was bent on silencing those speaking for the poor, forest dwellers and the deprived. 
The Hindu nationalist BJP was voted out of power in Jharkhand in December 2019 and currently a secular alliance of the JMM and Congress is in power.
Activist Harsh Mander said the arrest and charging of Father Swamy with a Maoist conspiracy were ridiculous.
"Swamy opposed the government's support to big industries at the cost of tribals and had to pay for this," Mander said.
Mervyn Thomas, founder of Christian Solidarity Worldwide, said his organization had grave concerns about how the Indian authorities are handling of their investigations in relation to Father Swamy and their heavy-handed approach towards a human rights activist who has long spoken out for the rights of the tribal community.
"We are seeing a worrying trend in India today where voices speaking out for truth and justice are being suppressed," Thomas said.  
"The government either condones or is directly responsible for unlawful and unreasonable treatment of those who speak out on violations in India," he said.   
Nearly 2,000 Indian activists, journalists, former bureaucrats and members of civil society have also denounced the arrest of Father Swamy. 
In a joint statement, they said that the arrest of an 83-year-old cleric during the COVID-19 pandemic was atrocious and vengeful. - RVA News