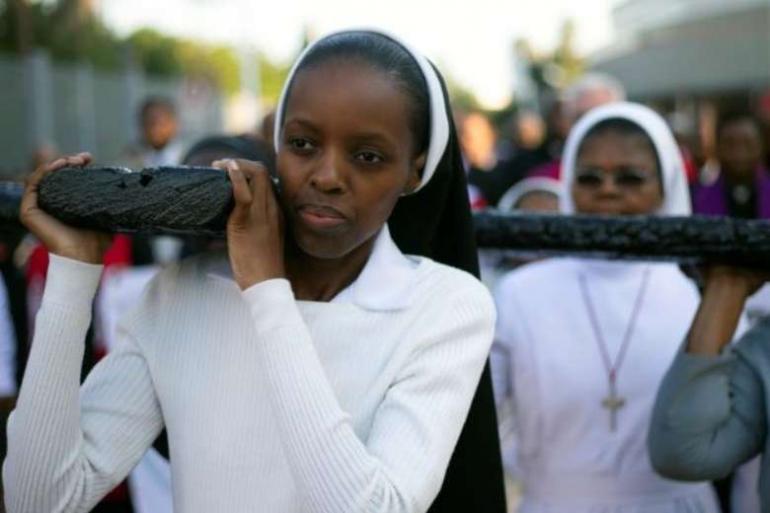 The second wave of Covid-19 infections is devastating religious communities in South Africa, with at least six elderly nuns dying last week from a religious congregation in one diocese alone.
"It is with great sadness and shock that we announce the death of six sisters from the Daughters of Saint Francis in Port Shepstone in Marianhill Diocese," said a report from Sister Nkhensani Shibambu CSA, president of South Africa's Leadership Conference of Consecrated Life.
The deaths were in the pre-Christmas week and all six nuns were above the age of 75, Vatican News said, quoting from a report of Sister Shibambu.
On Dec. 23, South Africa's Health Minister Zweli Mkhize confirmed that the country was experiencing a second Covid-19 wave.
"We are now experiencing a second wave … It is also important to highlight that four provinces — Western Cape, Eastern Cape, KwaZulu Natal and Gauteng Province — are the key drivers of this new wave," said Mkhize.
Sister Shibambu spoke of pain and loss even as Christians prepared to celebrate the birth of Christ.
"At a time and season of Advent hope, this certainly comes as a deep wound to the Church, the congregation and the conference at large. This is a very painful reminder that the scourge of Covid-19 is yet to lessen its devastation to communities and society at large," Sister Shibambu said.
The Leadership Conference of Consecrated Life has urged all religious congregations and communities "to be extra vigilant and cautious in light of the deadly" second wave of the pandemic, she said.
"None of us is immune to this pandemic. In the absence of a vaccine, we remain our own best defense against the virus and the least we can do is to continue adhering to the safety protocols," said Sister Shibambu.
As of Dec. 28, South Africa had reported 1,004,413 Covid-19 cases with 26,735 deaths. It accounts for a third of reported Covid-19 cases on the African continent.
After South Africa's government imposed an unprecedented nationwide lockdown, the first wave had subsided significantly by September. - UCA News