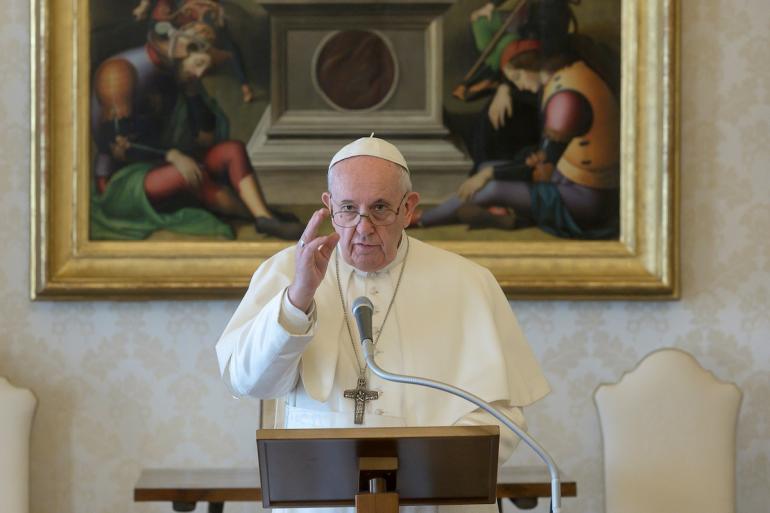 During a time when millions worldwide are facing isolation on account of the new coronavirus pandemic, Pope Francis used his morning Mass on March 16 to offer comfort to the afflicted.
"I am thinking of the families under lockdown, children who aren't going to school, parents who cannot leave the house, some who are in quarantine," Catholic News Service (CNS) cites him as saying.
"May the Lord help them discover new ways, new expressions of love, of living together in this new situation," Pope Francis said.
"It is a wonderful occasion for rediscovering true affection with creativity in the family. Let us pray for families so that relationships in the family at this time always thrive for the good."
Pope Francis also used his homily to remind people that God acts in ways both big and small, and not to discount or even scorn the simple ways in which his will is made manifest.
"Our God lets us understand that he always operates in simplicity, in the simplicity of the house of Nazareth, in the simplicity of everyday work, in the simplicity of prayer," the pope said.
The pope warned against "the worldly spirit" that leads people to "vanity and appearances," causing them to be "scandalized" by God's simplicity — "the simplicity of the poor."
Please read full story at LiCAS.news