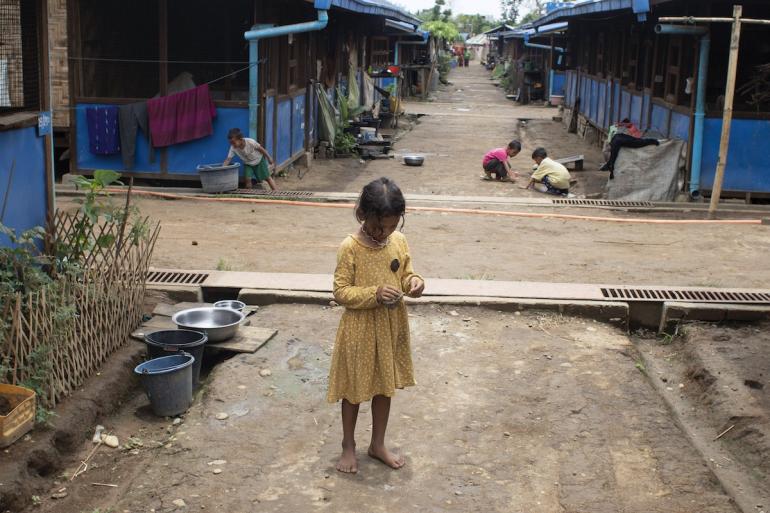 Myanmar has failed to undertake meaningful reforms to bring its many rights-violating laws into compliance with international standards, Human Rights Watch said July 20 in a submission to the United Nations Human Rights (HRW) Council for Myanmar's Universal Periodic Review (UPR) in January 2021.
The New York-based rights group said in a statement that despite Myanmar's commitments in the 2015 review cycle to adopt democratic reforms and respect civil and political rights, the government has made little progress.
HRW said that the government has disregarded its international legal obligations to provide accountability for Myanmar military atrocities. It likewise refused to cooperate with the Human Rights Council-established Fact-Finding Mission to investigate atrocity crimes and barred the previous UN special rapporteur on human rights in Myanmar from entering the country, the group said.
"Myanmar's unwillingness to provide accountability for rampant rights abuses seems to know no bounds," said Phil Robertson, HRW's deputy Asia director.
"UN member countries should use Myanmar's UN review to demand the government make progress through deeds, not more flowery talk, to achieve genuine human rights improvements," he said.
Under the UPR system, all UN member states undergo a review of their human rights records under the auspices of the UN Human Rights Council in Geneva every five years.
HRW said that despite making commitments during the last UPR cycle, in 2015, to establish democratic institutions, adopt justice sector reforms, and promote and protect women's rights, Myanmar has achieved little progress. - LiCAS.news