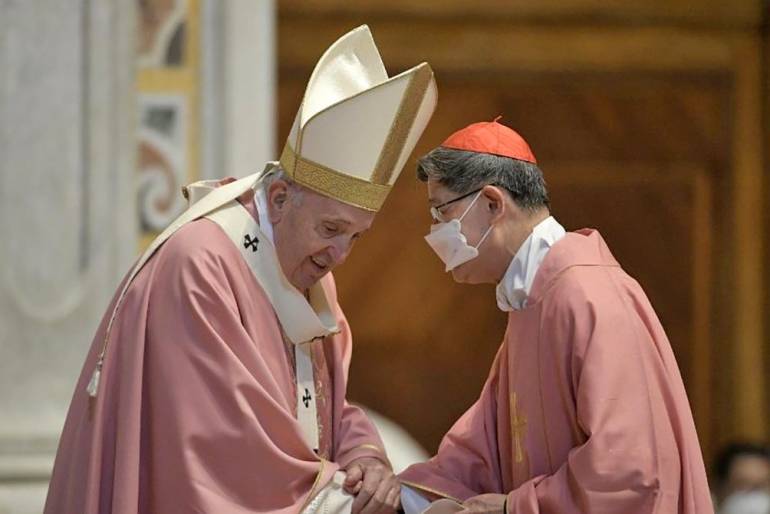 Cardinal Luis Antonio Tagle, prefect of the Congregation for the Evangelization of Peoples, said the "unwavering" Christian faith of the Filipino people has to be shared to everyone.
"We attribute the enduring faith of the Filipino people only to God's love, mercy and fidelity, not to any merit of our own," said the former archbishop of Manila.
The Church leader made the remarks during Mass at St. Peter's Basilica on Sunday, March 14, to mark the 500th anniversary of the arrival of Christianity in the Philippines.
Cardinal Tagle expressed his gratitude to Pope Francis not only for the celebration of the Mass but also for the pontiff's concern for migrants in Rome. 
The cardinal said that despite difficulties and weaknesses, Filipino Christians continue to turn to God as their source of hope and strength. 
He said Filipino migrants always try to cope with loneliness and sadness by holding on to Jesus.
Citing the Filipino's affection for the elderly, Cardinal Tagle said, "Here in Rome, when we miss our grandfathers, we know we have a Lolo Kiko." 
Cardinal Tagle called on the Filipino faithful to continue sharing the gift of faith wherever they go.  
"We pray that through our Filipino migrants, the name of Jesus, the beauty of the Church, and the justice, mercy and joy of God may reach the ends of the earth," he said. - Shirly Benedictos / RVA News