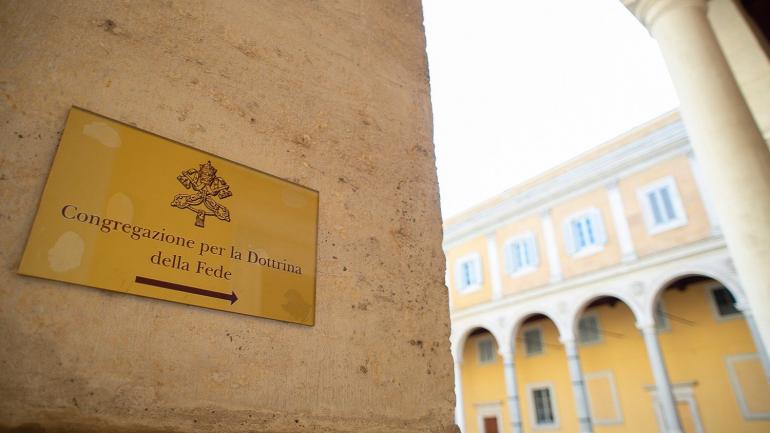 The Catholic Church does not have the power to bless same-sex unions. Such blessings cannot "be considered licit," said the Vatican's Congregation for the Doctrine of the Faith in a statement on Monday, March 15.
It said that it is not licit for priests to bless homosexual couples who ask for some type of religious recognition of their union. 
The congregation said Pope Francis was informed and "gave his assent" to the publication of the pronouncement with an accompanying Explanatory Note signed by Cardinal Luis Ladaria, prefect of the congregation, and Archbishop Giacomo Morandi, its secretary. 
In a report, Vatican News said the statement is based on specific assertions and some actual practices. 
It added that the document situates its response into the context of the "sincere desire to welcome and accompany homosexual persons, to whom are proposed paths of growth in faith" as expressed also in the Apostolic Exhortation Amoris laetitia.
The encyclical speaks of "the assistance they [those who manifest a homosexual orientation] need to understand and fully carry out God's will in their lives." 
The pronouncement said the negative response given to the blessing of a union does not imply a judgement regarding the individuals involved, who must be welcomed "with respect, compassion, and sensitivity" avoiding "every sign of unjust discrimination" as already written in Magisterial documents.
The congregation concludes that the pronouncement does not preclude "the blessings given to individual persons with homosexual inclinations, who manifest the will to live in fidelity to the revealed plans of God" even as it declares impermissible "any form of blessing that tends to acknowledge their unions as such." - RVA News