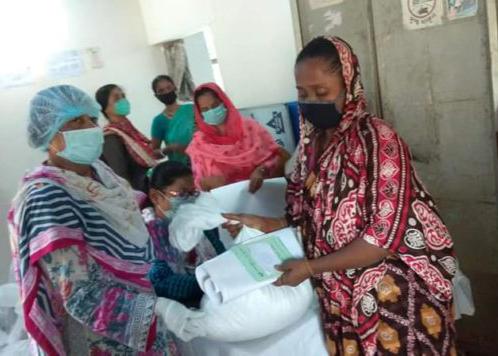 Members of the Young Women's Christian Association in Chittagong in Bangladesh were able to distribute relief goods to 506 poor families who were most affected by the coronavirus pandemic.
The relief items were distributed among members of YWCA's micro-credit program in Lalkhan Bazar and Patenga police stations in Chittagong City.
Among the items distributed were rice, pulses, oil, potatoes, salt, soap, and face masks.
Relief packs were distributed to day laborers, rickshaw pullers, and garment workers who were among the priority beneficiaries.
"We are really happy to be able to help families who have lost their income," said Cynthia D' Rosario, general secretary of Chittagong YWCA.
"The whole world, including our country, is going through a difficult time ... many people's lives are in danger today due to loss of income. I pray that God will save mankind from this great calamity," she added.
The YWCA, an organization established for the physical, spiritual, and mental development of women, adolescents and children, started its journey in Bangladesh in 1961.
Up to now, YWCA has been working very successfully as a beacon for women in 13 branches in Bangladesh. - Father Nikhil Gomes.