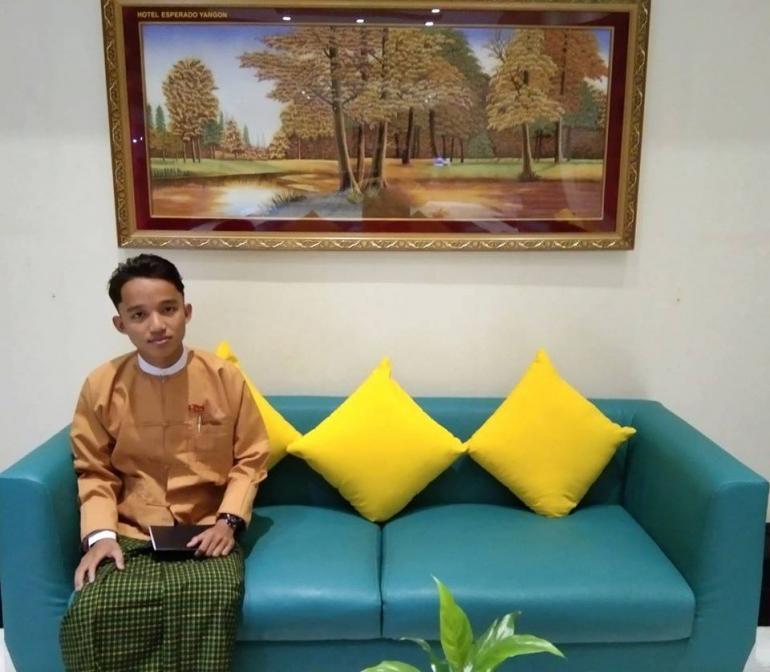 Thi Ha Aung is a volunteer in a quarantine center in the town of Payathonezu near the Thai- Myanmar border in Kayin State. 
This is his story as told to Radio Veritas Asia:
As the new coronavirus disease spread in Myanmar, we took precautionary measures in our town.
We formed a group of volunteers led by U Win Myint Aung, a teacher in the Oasis Boarding House. 
We started by inviting online those who were willing to volunteer in the quarantine camps starting March 30. At first, we formed a team of 30 young people. 
We prepared the places, especially for migrant workers who were returning home. School buildings were turned in quarantine centers where returning migrants would be monitored for 21 days.
 
In April, 62 people came back from Thailand and made use of our quarantine centers. Young volunteers looked after the workers.
Fortunately, there have been no affected persons among those we took care.
Beginning May, a Youth Volunteer Group of the Three Pagoda Pass was formed and started an awareness program in our town. 
Another group volunteered to prepare meals for those in the quarantine center.
 
The town of Payathonezu or Three Pagoda Pass sits on the Thai-Myanmar border in Karen State where in the past fighting between government troops and ethnic armed groups took place. 
The town is also located in a region where human trafficking into Thailand was reported to be very frequent.