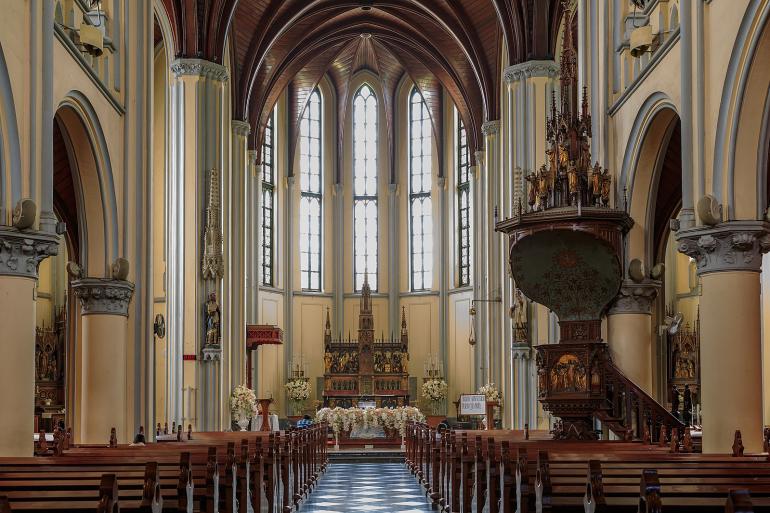 The Catholic Archdiocese of Jakarta has turned its pastoral center into an isolation ward for COVID-19 patients as the country battles a surge in coronavirus cases.
"We have the space, the manpower, and the facilities that can be used in this time of struggle," said Father Yustinus Ardianto, director of the Samadi Pastoral Center in Jakarta.
Personnel and staff of the St. Carolus Hospital, which is managed by the Charles Borromeo sisters and a government health center in the area, are helping run the facility.
The center accepts patients regardless of religion, ethnicity, gender, and socioeconomic status, as long as they have mild and asymptomatic symptoms of the disease.
"We accept patients provided there is a place available," said Father Ardianto, adding that those treated in the center "are mostly low-income people."
A total of 80 rooms have been prepared to accommodate patients, health workers, and employees. At least 62 patients are currently in the center.
"My heart is moved with empathy as the COVID cases in Jakarta increased exponentially," said the priest. He said the Church should take an active role in responding to the needs of the time.
"Why isn't the Church doing something when we have almost everything to help the community?" he said. 
Father Ardianto said what he is doing is in respond to the call of Pope Francis to turn the Church into "a hospital in the war field."
"The Church must also open its doors wide so that everyone can enter. And this pandemic, is a war field," said the priest. - Emiliana Saptaningsih / RVA News