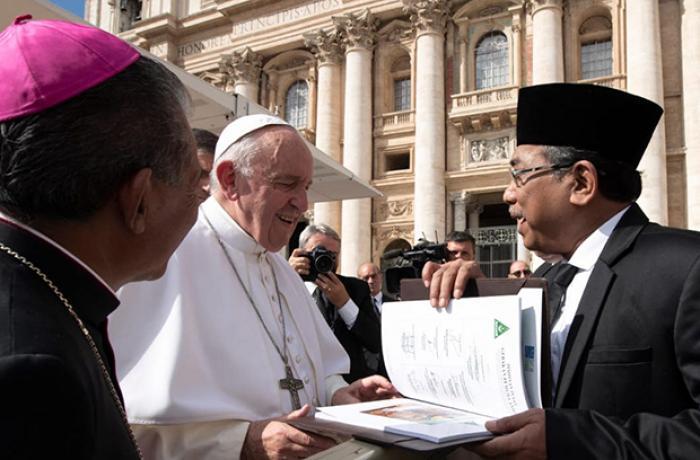 Indonesian authorities and religious leaders have responded favorably to Pope Francis' invitation to join in a global prayer against the coronavirus pandemic on Thursday, May 14.
"Our country has the most Muslims in the world, and their active participation in prayers would benefit the pontiff's call," said Moch. Qasim Mathar of Aliudin Islamic State University in Makassar.
A report from Asia News said Indonesians are expected to respond positively to the pope's appeal for prayers. 
Amany Lubis, dean at Syarif Hidayatullah State Islamic University in Jakarta, said the initiative is "a great tool to promote brotherhood among all human beings in this time of difficulty."
More than 14,000 cases of COVID-19 have been reported in Indonesia, with about 2,400 people hospitalized, and almost a thousand died.